If I Were A Terrorist
Wherein the menu for terrorist acts sounds a lot like the prescription for fascism. A James Pence video (1:25). H/T Miche.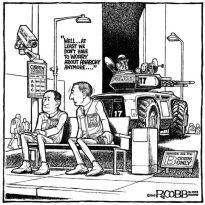 See also Naomi Wolf's Fascist America, in 10 easy steps, which draws upon her most recent work The End of America: A Letter of Warning to a Young Patriot.
You may also be interested in: