Shroud Over Turin: Book Fair Boycott
Having first indicated Egypt as their choice, organisers of the Turin Book Fair in Italy postponed having Egypt as their international Guest of Honour for 2009. One would consider that in 2008, inviting Egypt's neighbour Palestine as the Guest of Honour would have been inspired in this 60th anniversary of the Nakba, a powerful symbolic gesture to a peoples who have not experienced any let-up in blocked efforts towards justice.
Instead, the organisers chose Israel as book fair guest for this year. This decision is coupled with the choice of Israel as guest of honour for the Paris Book Fair and is ill-considered, coinciding as it does with the 60th Anniversary of the Naqba and the founding of the state of Israel, and at a time when the Israeli military occupation has only worsened.
Italian and international protests and calls for boycott have ensued, protesting the organisers decision that would serve to "commemorate" the Israeli occupation state and and its repressive policies in the Occupied Palestinian Territories (OPT). The protest organisers are "appalled to see the world of culture take the side of those who methodically operate to annihilate Palestine and the Palestinians".
One of the invited Israeli writers, poet Aaron Shabtai, applied his conscience when he rsvp'ed the organisers. Here is his note to Edna Degon of the organising committee (from Tlaxcala):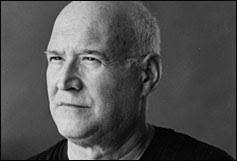 Dear Edna,
Thank you for your letter.
I do not believe that a State that maintains an occupation, committing on a daily basis crimes against civilians, deserves to be invited to any kind of cultural week. That is, it is anti-cultural; it is a barbarian act masked as culture in the most cynical way. It manifests support for Israel, and even to France that sustains the occupation. And I do not want to participate.
Kind regards,
Aharon Shabtai
7 December, 2007
Born in 1939  in Tel Aviv, Aharon Shabtai's life has been longer than the state of Israel. It is fitting that this elder statesman and poet should be one of its few voices of conscience.
See also:
Culture – Aaron Shabtai
The mark of Cain won't sprout
from a soldier who shoots
at the head of a child
on a knoll by the fence
around a refugee camp
-for beneath his helmet,
conceptually speaking,
his head is made of cardboard.
On the other hand,
the officer has read The Rebel1;
his head is enlightened,
and so he does not believe
in the mark of Cain.
He's spent time in museums,
and when he aims his rifle at a boy
as an ambassador of Culture,
he updates and recycles
Goya's etchings
and Guernica.
1 : English title of the famous essay of Albert Camus, L'homme révolté