Medals of Dishonour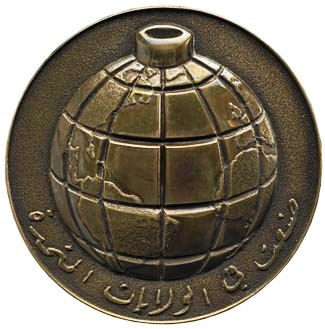 The British Museum features a free exhibition entitled Medals of Dishonour, from 25 June – 27 September 2009 (thanks Dean). Hover over the coins for the artist's name. From the BM website description:
The first part of the exhibition focuses on the Museum's collection of satirical and political medals from the 16th to the 20th centuries. Subjects range from the sombre and the bizarre to the scatological and the humorous, and the medals will be placed in context through the use of contemporary prints and drawings.

The second part of the exhibition features medals recently commissioned from leading contemporary artists … [with wide-ranging subjects from the war in Iraq to consumerism to the environment.
An easily recognizable pair of war criminals: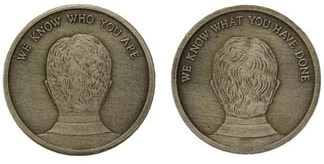 Have a look at some of the individual pieces here and a slide-show of the exhibit here. Here's one from 1800, followed by one from 2008: