Enough! London rally for Palestine
Photos from Luke here. See also the Fanonite, Ellis at The Sharp Side and a good collection by Wondering Light at Flickr here.  Wondering Light estimates about 20 000 at the rally, the Heathlander estimates up to 10 000. 
Related: Dublin Rally and Sydney Rally posts.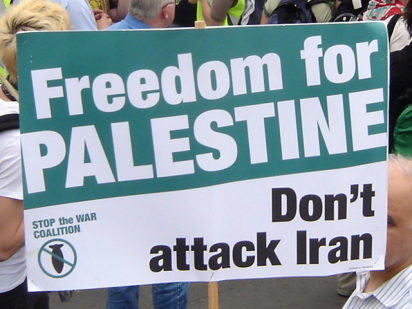 Trafalgar Square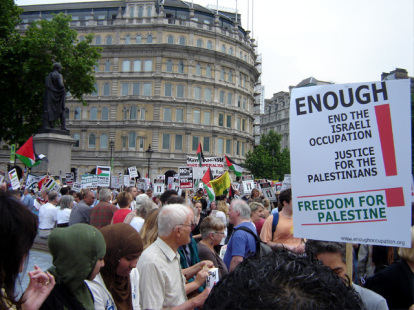 Neturei Karta were there (www.nkuk.org):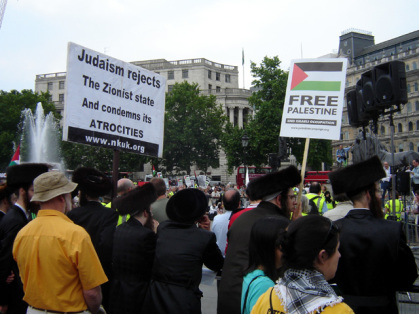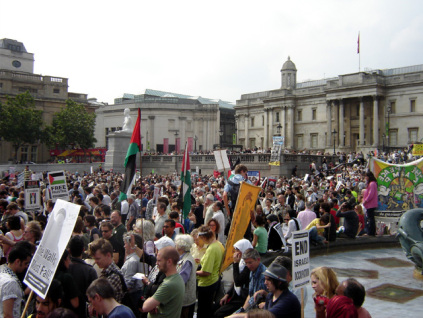 Here is George Galloway's solidarity address wherein he talks about practical strategies such as city twinning, sanctions and calls for the freeing of Palestinian political prisoners (4:30)