The Poetry Of Life: One Day Poem Pavilion
The One Day Poem Pavilion by Jiyeon Song is an enchanting idea that makes use of natural light and shadow to project different poetic verses depending upon the time of day.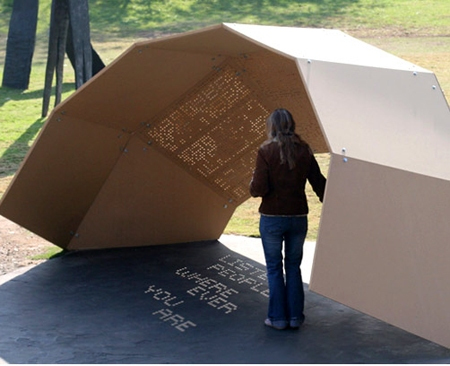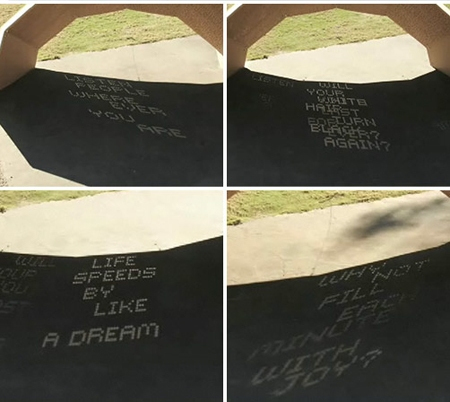 The artist and creator describes it thus:
"Using a complex array of perforations, light passing through the pavilion's surface produces shifting patterns, which transform into the legible text of a poem. The specific arrangements of the perforations reveal different poems according to the solar calendar: a theme of new-life during the summer solstice. During the summer solstice, the poem will contain the theme of "new life". During the winter solstice, the poem will be on "reflection and the passing of time. The pavilion is reminiscent of a geodesic dome. When daylight filters through the perforations on the surface, a poem becomes revealed on the ground as a projection. The resulting effect is inviting and magical. Within the pavilion, the poem can be seen between 8 AM and 4PM. The poem consists of 5 lines with each line lasting about an hour. The slowness of message offers us a meditative moment within our hectic lives."
A time lapse video and slide-show are also available. Perhaps one could be built with verses from Holy Books near places of worship … or key reminders from the US Constitution near Capitol Hill.
Thanks Ressentiment.