The Colour of Infinity: Arthur C. Clarke on Fractals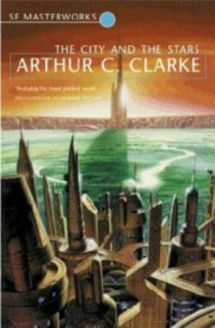 Many people know of Arthur C. Clarke through his science work and his science fiction, especially 2001: A Space Odyssey. When I was but twelve or thirteen, I read another science fiction novel he wrote that captivated my imagination and has remained my favourite to this day in that genre, The City and the Stars.
Not long after that, a most serendipitous thing happened, and wondrous coincidences have also attached themselves to my other favourite novel read at about the same time, called Masha, which I've posted on here.
My friends and I had befriended a student from another school who caught the same bus. She–her name is Annoushka– and I got to talking about science issues as we not uncommonly did and must have mentioned Arthur C. Clarke at some point, at which point I would have mentioned my love for this novel. To my delight, Annoushka's aunt happened to have been his secretary in Sri Lanka and promised to pass on his address so I could write him. Annoushka had a Sri Lankan background herself, where Clarke lived and lives to this day I understand (though she has a Russian first name–I always find peoples backgrounds interesting).
So I did write to him as a teenager, thanks to dear Annoushka, expressing my appreciation for this great imaginative novel set in the very distant future, and he was very kind to write back. He even mentioned that he had largely written The City and the Stars in Australia, on Heron Island. I still have his note, and will never forget his kindness to a teenager who is but one of many fans of this sci fi great.
All this is a personal preface to the following video Arthur C. Clarke presents on the weird and wonderful world of fractals (esp the Mandelbrot Set) and the implications for cosmology and our worldview (53 m).
See Arthur C Clarke related videos here.