Global Cities Rally for Justice in Palestine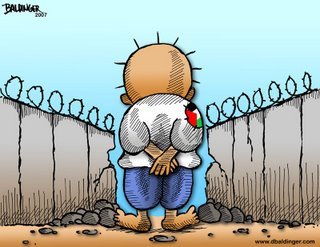 Courtesy David Baldinger
This weekend will see a campaign of a host of global cities calling for justice and peace for Palestinians and Israelis and an end to the longest running military occupation in modern history.
Why now? This week marks the 40-year anniversary of the June 1967 War when the Israeli army took military control of the Gaza Strip and West Bank, including East Jerusalem.
Since that time the government of Israel has built illegal 'settlements' in the Occupied Palestinian Territories (OPT) and subsidised Israel's citizens in setting up homes and businesses using land and resources stolen from the Palestinian people.
This situation has continued to the current day despite Israel being in violation of international humanitarian law and over 60 UN resolutions.
This weekend cities around the world will rally to say 'Enough!' to the occupation. Click HERE for information about your city.
SYDNEY – LONDON – WASHINGTON – DUBLIN: Sample of Rally poster thumbnails (click on thumbnail for rally sites—opens in a new window):