BushCo in cartoons I
I'm all for conservation of fauna and flora, except Bushes. ;)
And B-liar and Howard, of course.
From David Baldinger: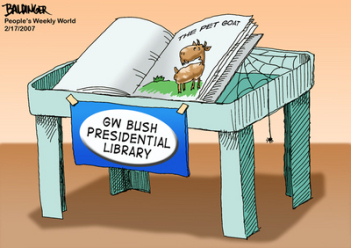 David also drew this great one which I don't know that I've posted previously: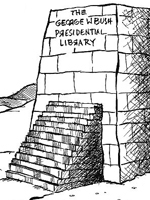 Below: If only …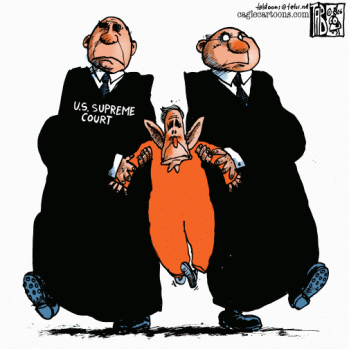 The Bush-Cheney junta is impeached and carted off by justice
Terra, terra, terra, Al-CIA-duh are a'coming to get us (and where did Osama go?)
Above: Gus Leonisky (Bush and Howard with portrait of Osama)
Shrubbo's actual words: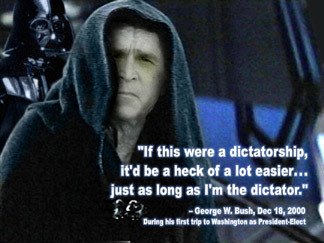 Would you trust this Used War salesman?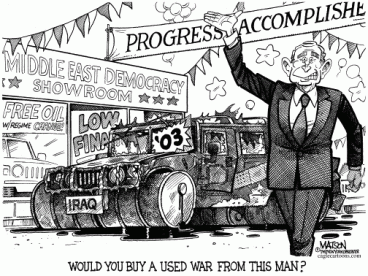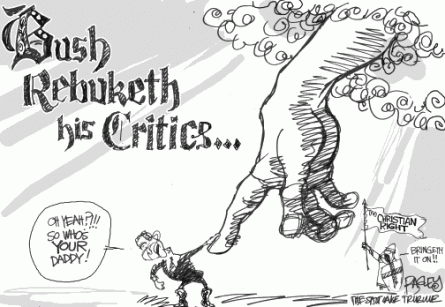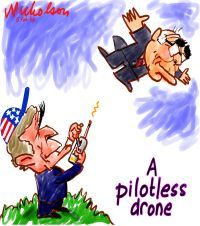 Above cartoon by Nicholson. NB: The 'pilotless drone is Australian PM poodle John Howard