Ban the Business Burqa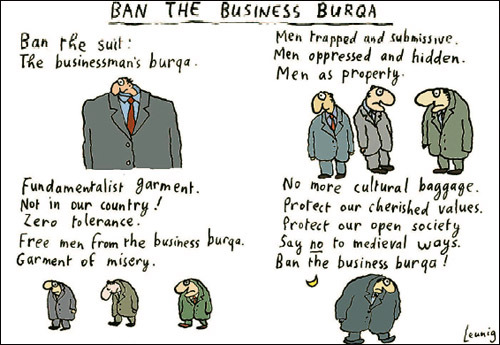 From Michael Leunig (cartoons site). Check out a selection of Leunig cartoons posted here.
Articles (selection) by Leunig
* Lest we forget the ultimate price of warfare, The Age, 23 April 2005
* The cartoonists' lot: holding the mirror to a fractured world, The Age, 13 January 2006
* They know not what they do, The Age, 10 Feb 2007
* Interview with Michael Leunig, Enough Rope with Andrew Denton, 2006.