What would checkpoints in the UK look like? 'No way through'
'No way through' is an imaginative thought experiment that illustrates the daily experience of Palestinians in the israeli-occupied Palestinian territories (in this case, the West Bank) as transposed into the UK.  It is produced by social justice filmmakers and activists Ctrl-Alt-Shift in the UK (see also their FB group). Paul Woodward calls it an act of imagination through which we can "attempt to understand what it means to be living under military occupation.  [It helps] those of us who take freedom of movement for granted to have a sense of what it means when that freedom is taken away."  After the fold, there are some other good visual examples of creative dissent.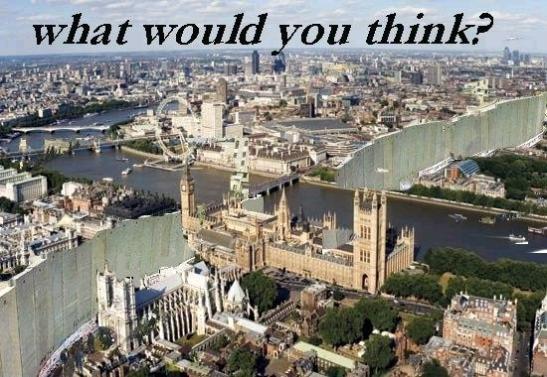 By Adam of the Camden Abu Dis Friendship Association, from Walled In: What if London Had An Apartheid Wall? via World Press Network.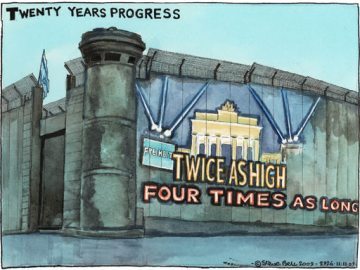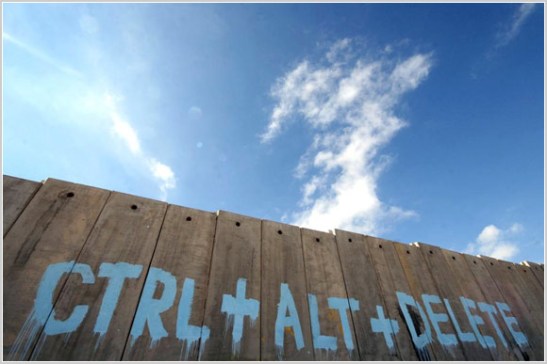 (actual graffiti on the apartheid wall constructed illegally by israel)