John Berger on Gaza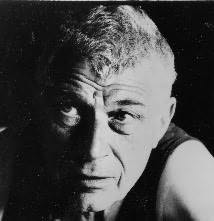 A message from the British writer and art critic, John Berger.
"We are now spectators of the latest – and perhaps penultimate – chapter of the 60 year old conflict between Israel and the Palestinian people. About the complexities of this tragic conflict billions of words have been pronounced, defending one side or the other.
Today, in face of the Israeli attacks on Gaza, the essential calculation, which was always covertly there, behind this conflict, has been blatantly revealed. The death of one Israeli victim justifies the killing of a hundred Palestinians. One Israeli life is worth a hundred Palestinian lives.
This is what the Israeli State and the world media more or less – with marginal questioning – mindlessly repeat. And this claim, which has accompanied and justified the longest Occupation of foreign territories in 20th C. European history, is viscerally racist. That the Jewish people should accept this, that the world should concur, that the Palestinians should submit to it – is one of history's ironic jokes. There's no laughter anywhere. We can, however, refute it, more and more vocally.
Let's do so."
John Berger
27 December 2008
Two years ago, John Berger mobilized dozens of prominent artists and writers worldwide to endorse the Palestinian call for an institutional cultural boycott of Israel.