Maps of devastation
UPDATE: see addendum below
During the 2006 Israeli attack on Lebanon and much of its civilian infrastructure, many civil society groups got busy producing hourly updated maps that were an invaluable record of incidents. Israeli war crimes were documented as well as witnessed.
In Israel's current murderous military misadventure, OCHA, Al Jazeera and a number of other groups are also documenting the assaults on Gaza. These maps are important visual representations and reminders of the human scale of this folly that now stands at almost 1000 dead, a third of them children and, contrary to Israeli regime claims, most of them civilians.
Al Jazeera have initiated an interactive Gaza emergency map project here, where it invites incident submissions online, by SMS or Twitter. Click on the screen grab below to go to the site.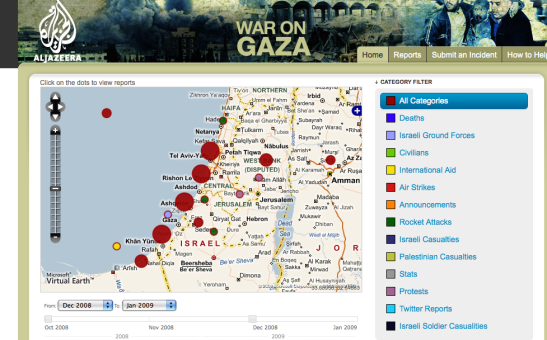 The UN Office for the Coordination of Humanitarian Affairs (OCHA)'s ReliefWeb is also producing some important maps (h/t Green Resistance), albeit with some distortions on map representations as RM points out.
Gaza situation as at 13 January (OCHA)
(click on thumbnail)

Gaza Situation as at 16 January (OCHA)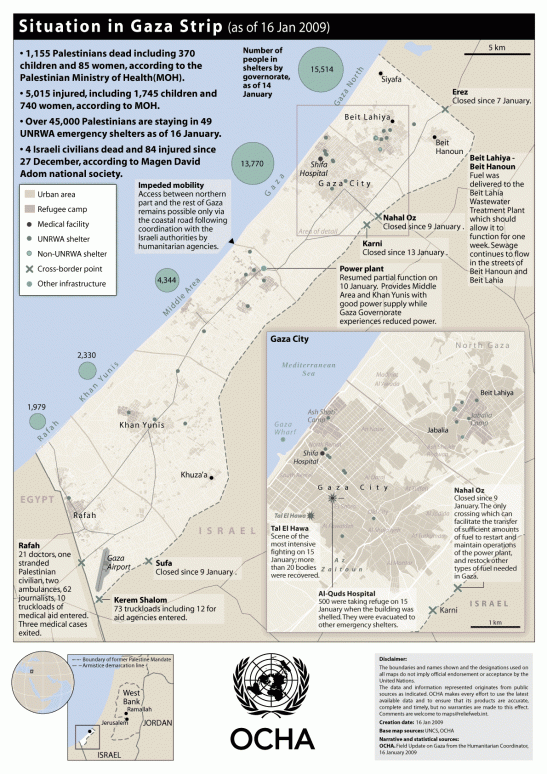 Gaza – Map of Bombing Intensity & Casualties, Dec. 27 -12 Jan, 2009 by Solidarity Maps (visit their site, .pdf also available)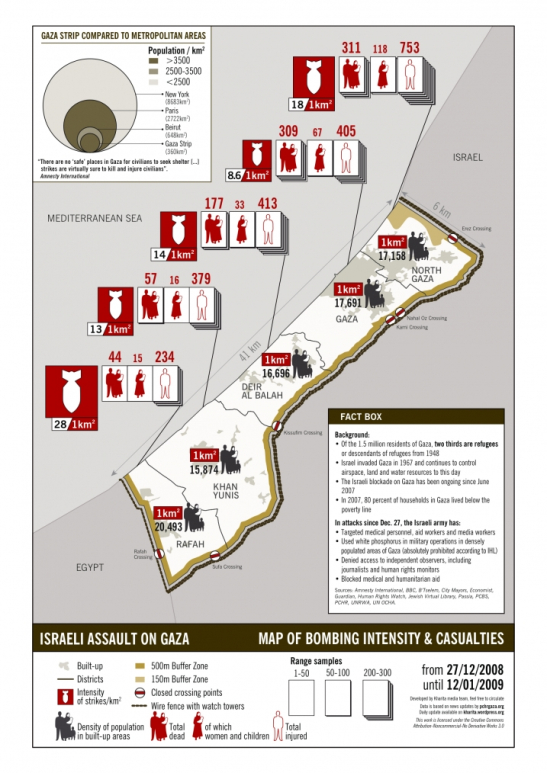 Thanks to Solidarity Maps.
Other Resources