Annan warning over Gaza situation
BBC Thursday 10 Aug 2006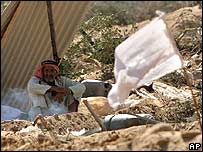 Israel has been carrying out operations in Gaza for six weeks
The war in Lebanon and northern Israel should not distract attention from events in Gaza, UN Secretary General Kofi Annan has warned. The killing of civilians, including children, in Gaza was "utterly unjustifiable", his spokesman said.
Three people died in an Israeli strike on Wednesday, including a little girl.
Israel began operations in Gaza on 28 June after the capture of its soldier, Cpl Gilad Shalit. Palestinians say more than 170 people have been killed.
'Two-state solution'
On Wednesday Mr Annan expressed fears that the war in Lebanon and northern Israel could overshadow events in Gaza and "the urgent need to work towards a solution to the current crisis in the occupied Palestinian territory".
"The continued killing and injuring of hundreds of civilians, including children, in Gaza, by Israeli forces is utterly unjustifiable," spokesman Stephane Dujarric added.
He voiced particular concern about the "arbitrary arrests" of senior Palestinians including Aziz Dweik, the Palestinian parliamentary speaker detained by Israel on Sunday.
This "further undermines the Palestinian institutions which must be preserved if a two-state solution to the Israeli-Palestinian conflict is to be achieved", he said.
Mr Annan also reiterated his call for an end to rocket attacks by Palestinian militants firing from Gaza into Israel, and urged renewed dialogue.
Missile strike
At least one Israeli missile was launched at a citrus grove in Gaza City, a site used by militants for training, witnesses said.
A spokesman for the Popular Resistance Committees – one of three militant groups which jointly captured Cpl Shalit six weeks ago – said two of its members were killed.
A three-year-old girl also died, and at least three people were injured – one of them a child who is in critical condition, witnesses told Reuters news agency.
The Israeli army confirmed that it had attacked what it described as a "terrorist training camp" in Gaza, but gave no further details.