Mapping Israeli assault: July 12-August 1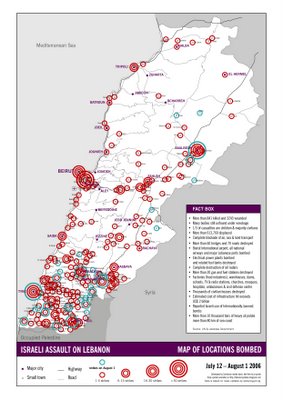 Click here for a PDF version of this image that allows you to zoom-in and view details. (Right-click and select "save as" to prevent the PDF from opening in your web browser, as it may slow down your computer).
Click here for a higher resolution JPEG image.